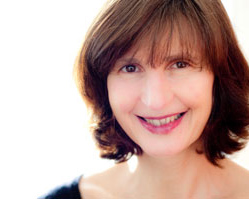 12 years of experience in French teaching
PGCE – TFLA qualifications
French native speaker
CRB checked
Bilingual
I am French and was born in Paris where I grew up and studied music. I obtained a Flute diploma in the Conservatoire de Versailles and pursued a musical career both as a performer and a teacher. In 1996 I moved to Brighton and studied Jazz at Chichester College. In 2000 I qualified as a French Teacher (TFLA, Teaching Foreign Languages to Adults) at City College in Brighton. In 2008 I completed a 2 year course in Education (PGCE, Post Graduate Certificate in Education) at Brighton University. I also obtained a Yoga teaching qualification in India at the Bihar School of Yoga in 2008. For the last twelve years I have been teaching French in various colleges in Brighton (City College, BHASVIC, Varndean College, Friends Centre). I now teach from home and although I specialise in adult teaching, I enjoy giving lessons to children and adolescents. In addition to French teaching, I also teach yoga and both sing and play the flute professionally specialising in French songs. I love books, music and chocolate, enjoy swimming in the sea and walking on the Downs.  I often return to Paris to visit family and friends and keep in touch and up-to-date with current French issues and popular culture.